New York Restaurant Insurance
Serving restaurants in Highland, Poughkeepsie, Kingston and all of New York since 1990.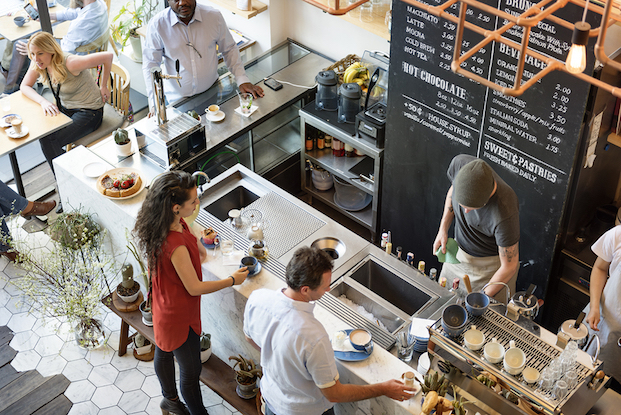 Accent Insurance Services, LLC is an independent insurance agency, which means we do business with multiple insurance companies and compare protection and prices to find the best value for you.
We understand the challenges of running a restaurant in New York and can help protect you and your business with the right restaurant insurance.
Restaurants are exposed to risks on a daily basis, contact us today to learn more about the right insurance plan for you!

Restaurant Insurance Coverage Options
Every restaurant has different needs. Most restaurant insurance coverage options may include the following:
General Liability Insurance —Coverage typically includes product protection from financial loss should you be liable for property damage or personal and advertising injury caused by your services, business operations or your employees.
Workers' Compensation Insurance —Workers' compensation coverage pays for medical care and physical rehabilitation of employees injured at work and helps to replace lost wages while they are unable to work.
Commercial Property Insurance —Commercial property insurance provides a wide range of coverage for buildings, inventory, equipment, tools and more. Losses from fire, break-in, vandalism, windstorm and other natural or manmade disasters are examples of what is typically covered
Commercial Umbrella Insurance —Commercial Umbrella helps you protect your assets by providing liability limits above and beyond your other policies. In some cases, it even broadens your protection. Due to the unpredictable nature of jury awards, Accent Insurance Services, LLC recommends that your business insurance program include this coverage.
Business Owners Insurance (BOP) – BOP combines property, liability and business interruption coverage for small to medium-sized businesses. This packaged coverage is generally less expensive than when purchasing coverage separately.
Contact Us Today
Accent Insurance Services, LLC understands the importance of protecting your business. We are here to help protect you, your property, and your restaurant business.
Every situation is unique. Contact us today to learn more about restaurant insurance and how we can help you.
---
Need an insurance quote? Get in touch!
Access quotes from New York's most trusted insurance carriers. It's comparison shopping at the click of a mouse.