NY Food Truck Insurance
Proudly serving the insurance needs of food truck businesses in Highland, NY and all of New York since 1990.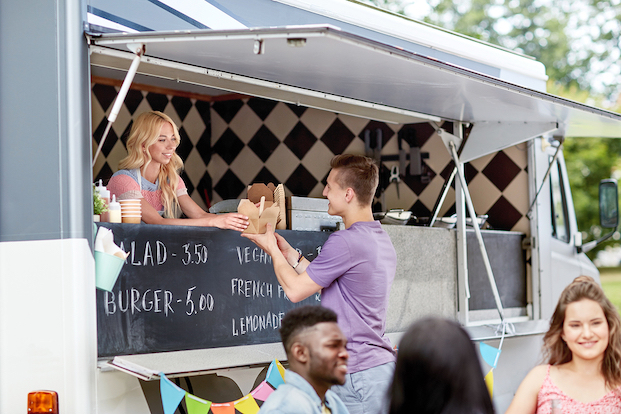 Your food truck business requires special insurance in New York. Unlike other businesses, your vehicle is an essential part of operating your business.
At Accent Insurance Services, LLC in Highland, we understand the intricacies of insuring food truck businesses in New York. You can rely on us for the insurance coverage you need to protect your assets, employees and customers.
Let's help you find the coverage you need — request a free quote online or call (845) 883-4280.
Unique Insurance Needs of Food Truck Businesses
The food truck business is more challenging to cover for insurance. Your food truck qualifies as a commercial vehicle, but it also qualifies as a commercial business. It also contains valuable food service equipment, which also needs appropriate coverage.
Finally, your food truck also holds employees and services the public, which requires additional consideration when it comes to insurance in New York.
This is why you can't entrust your food truck business insurance needs to just anyone. The experienced professionals of Accent Insurance Services, LLC are knowledgeable about insuring food truck businesses.
Restaurant Insurance Coverage For Food Truck Businesses
In New York, your food truck business is considered to be a type of restaurant. As such, you need to comply with the New York laws regarding restaurants, such as food safety and sanitation. Part of that is having the proper insurance coverage to handle claims and safety issues.
At Accent Insurance Services, LLC, we offer a wide range of insurance products to ensure that your food truck restaurant is in full compliance.
Commercial Vehicle Insurance for Food Truck Business in New York
Without commercial vehicle insurance, you would not be able to have a food truck business at all.
Commercial vehicle insurance not only allows you to operate in full compliance with New York laws. It also enables you to have the peace of mind knowing that you're protected against problems such as fire, vehicle accident damage, theft, electrical damage and even sudden roadside breakdowns.
Since your food truck is operating as a commercial vehicle, traditional auto insurance simply doesn't provide you with the added protection you need to protect your largest business investment, the truck itself.
Don't take chances with your food truck business. Work with a qualified insurance agency in New York.
Accent Insurance Services, LLC has been around since 1990, and has years of experience helping food truck business owners just like you find the comprehensive insurance coverage you need to stay on the road. Request a free quote online or call (845) 883-4280.
---
Need an insurance quote? Get in touch!
Access quotes from New York's most trusted insurance carriers. It's comparison shopping at the click of a mouse.