Accent Giving Back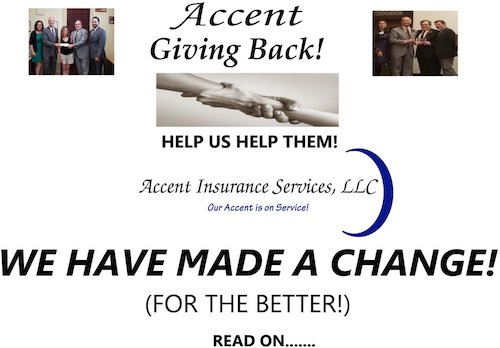 At the beginning of the year, we announced that in 2020 we would be giving back to our community by donating 5% of our commissions of all new insurance business written this year to 1 of 3 local charities of the clients choosing.
Unfortunately, this has not been a normal year for any of us; especially not-for-profit charities.
We feel the need to do more to support the community we love so dearly. To help these charities further, we have decided to donate 10% of our commissions, not 5%, to 1 of 3 local charities. That's right – we are DOUBLING the contributions that our clients asked us to give.
We will also be retroactively to include all new insurance we have written since January 1.
To find out how you can save on your insurance and give back to 1 of 3 needy charities, give us a call at 845-883-4280. We look forward to hearing from you!
---
Need an insurance quote? Get in touch!
Access quotes from New York's most trusted insurance carriers. It's comparison shopping at the click of a mouse.